SPEED, DATA AND ECOSYSTEMS
Excelling in a Software Driven World
Speed, Data, and Ecosystems – Excelling in a Software-Driven World by Jan Bosch from Jan Bosch on Vimeo.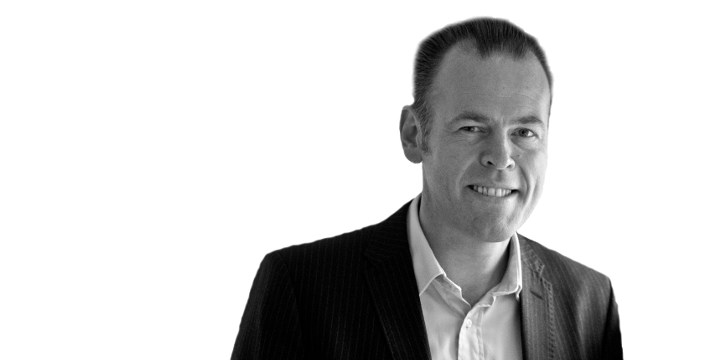 "This book provides a a simple set of priorities and a clear roadmap to successfully transition your organization toward the "digitalization era". I discuss the three focus areas that firms need to address: speed, data and ecosystems.
Speed is concerned with shortening the feedback loops between the company and its systems deployed in the field as well the users of these systems.
As virtually any software-intensive system these days is connected to the interned, we have unprecedented possibilities to collect data. This allows organizations to shift from opinion-based decision making to data-driven decision making and to generate novel insights.
Finally, ecosystems allow companies to focus their internal activities on the most differentiating aspects and to rely on partners in the ecosystem for everything else."
SAVE 20% by entering Promo Code AZQ92 + FREE standard shipping!
Digital Transformation
A Holistic Perspective for Business Leaders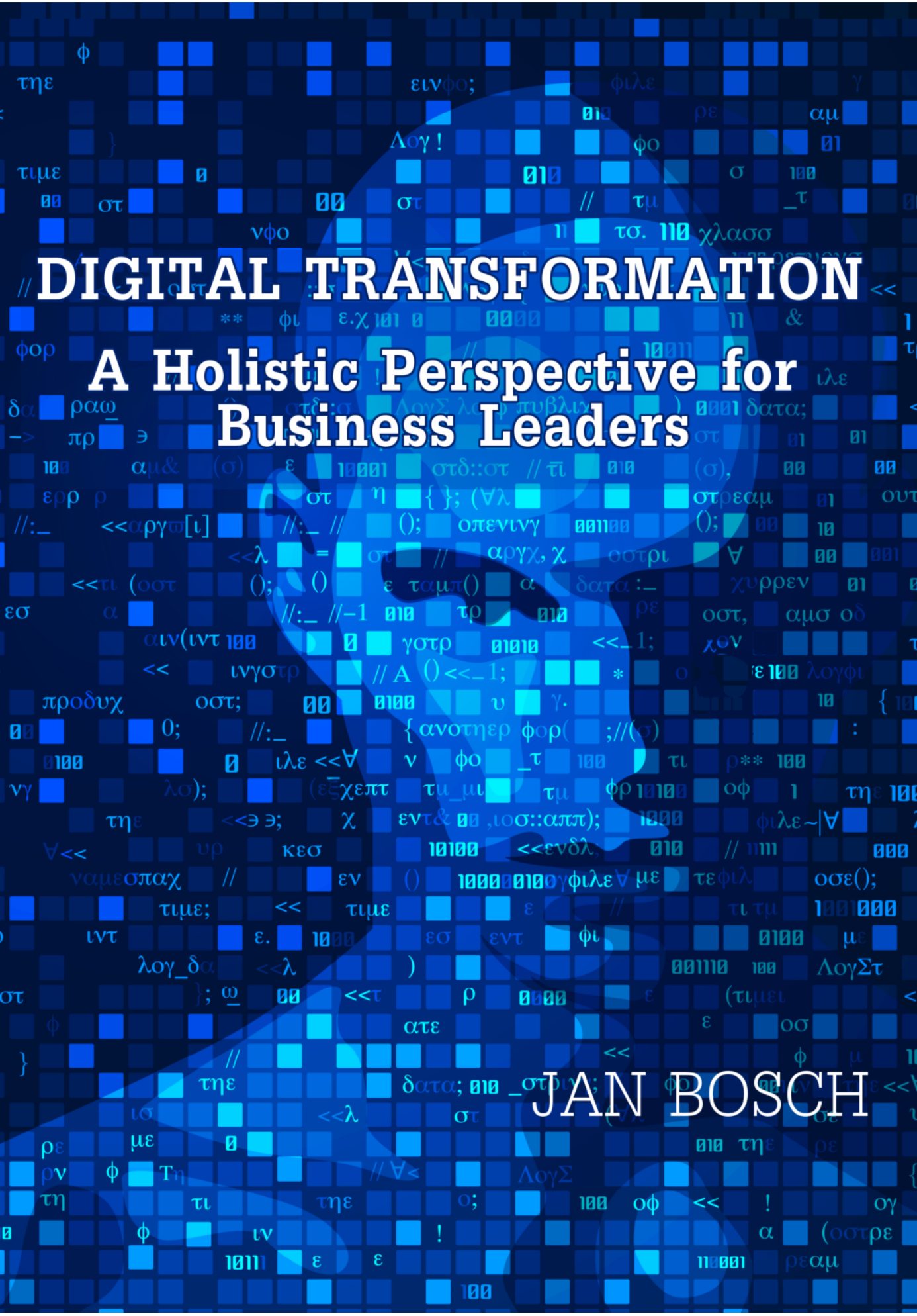 Digital technologies (software, data and artificial intelligence) represent the key disruptive force in industry in the 21st century. In response to this force, companies need to fundamentally transform and this affects the entire organization and the business ecosystem surrounding it. The transformation concerns – among other things – moving from a transactional, one dimensional business model to a continuous, multi-dimensional business model, from a focus on "atoms" to a focus on "bits" and from hierarchical organizational structures to empowered cross-disciplinary teams. Whereas many authors discuss a focused, single dimension of the digital transformation, the challenge is, in fact, holistic and multi-dimensional in nature as every function in the organization is affected and the company culture needs to transform. This book addresses the lack of a holistic perspective on digitalization by discussing it from ten different perspectives, including business strategy, leadership, innovation, personal development, R&D strategy, systems engineering, speed, data and AI, ecosystems and, finally, organization and change management. Through short sections, it provides a series of perspectives that, when combined, provide a holistic and consistent framework and context for your digital transformation. To order a paper copy (price €15 + shipping) or receive a free PDF version send email to jan@janbosch.com 
USING DATA TO BUILD BETTER PRODUCTS
A Hands-On Guide to Working with Data in R&D – The Basics
This book provides very practical guidance on how to use data to build better products. Hands-on startup case in wearables domain is used throughout the book to illustrate and exemplify the concepts presented. To receive a free PDF version, send email to jan@janbosch.com. For a paper copy, click on the button below.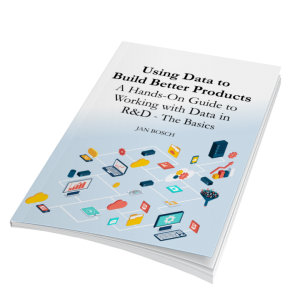 Order book here!
Impactful Software
Business-dri
ven Refactoring, Platforms and Ecosystems
This book provides set of tools to address the challenge of effectively and systematically reasoning about software assets, resource allocation, refactoring, platforms and engaging the ecosystem surrounding your organization. As the foundation for this set of tools we have developed the three layer product model (3LPM) as a tool and framework to reason about strategic use of software in large scale software engineering. To receive a free PDF version, send email to jan@janbosch.com. For a paper copy, click on the button below.